The love, hate relationship with fieldwork
"You going to Africa? Wow, that's awesome. I am so jealous."
In many ways you should be jealous dear reader. You work on a beautiful continent, doing applied research of which you can taste the impact it can have. You collect air miles (Zanzibar here I come!). But is it all good? I would like to answer yes, but as with any PhD, it has its good moments and slightly worse moments. Although my good and bad moments might be slightly different from ones depicted in the
PhD comic series.
In March 2011 I started my PhD. at the department of Medical Microbiology. A PhD. project encircling a tropical disease on which scientists have been breaking their heads even before science became a word in any culture. A disease causing, according to recent results, more than a million deaths a year, the majority of these occurring amongst young children. Deaths are obviously not the only outcome; disease limits productivity, we all know that when we look at the common annual flu. With people often having more than two malaria episodes a year you can imagine the impact on economies of these already not wealthy countries. I am talking about malaria, a disease with an impact on that side of the world, but hardly of any significance on our side.
I picked a PhD. (or rather was picked for the job) with a proper amount of fieldwork, I needed something applied to get my drive going for four years, and at the same time I needed some nerdy lab-components built into the program, because secretly we all like to be nerds to some extent. I do have a more exact background, but staring at single proteins or cascades leading to the development of that single protein is wasted on me. Don't get me wrong. Science was built on the foundation of that single protein and I have tremendous respect for scientists dedicating their career to such purposes – it's just not my cup of tea.
The project, carrying the high profile title REDHOT (which stands for: REDucing the burden of malaria by targeting HOTspots of transmission) is a unique project where all disciplines of science meet to combat the ancient mosquito borne disease malaria. Too long scientists have tried to combat malaria from single disciplines.
Our primary focus is, the detection of malaria hotspots; distinctive areas where malaria prevalence is higher than the directly surrounding areas. For this purpose we picked an area in the highlands of Kenya, an area with moderate transmission of malaria. In collaboration with a team consisting of almost 80 hardworking, committed individuals originating from several countries all over the world we screened 17600 people for signs of malaria. During this process we also collected blood samples from every single individual. All these samples were analyzed with sensitive tools for malaria detection. And all houses where mapped by GPS. In June 2011 we managed to find 10 of these so called hotspots in an area of hundred square kilometers (5x20km).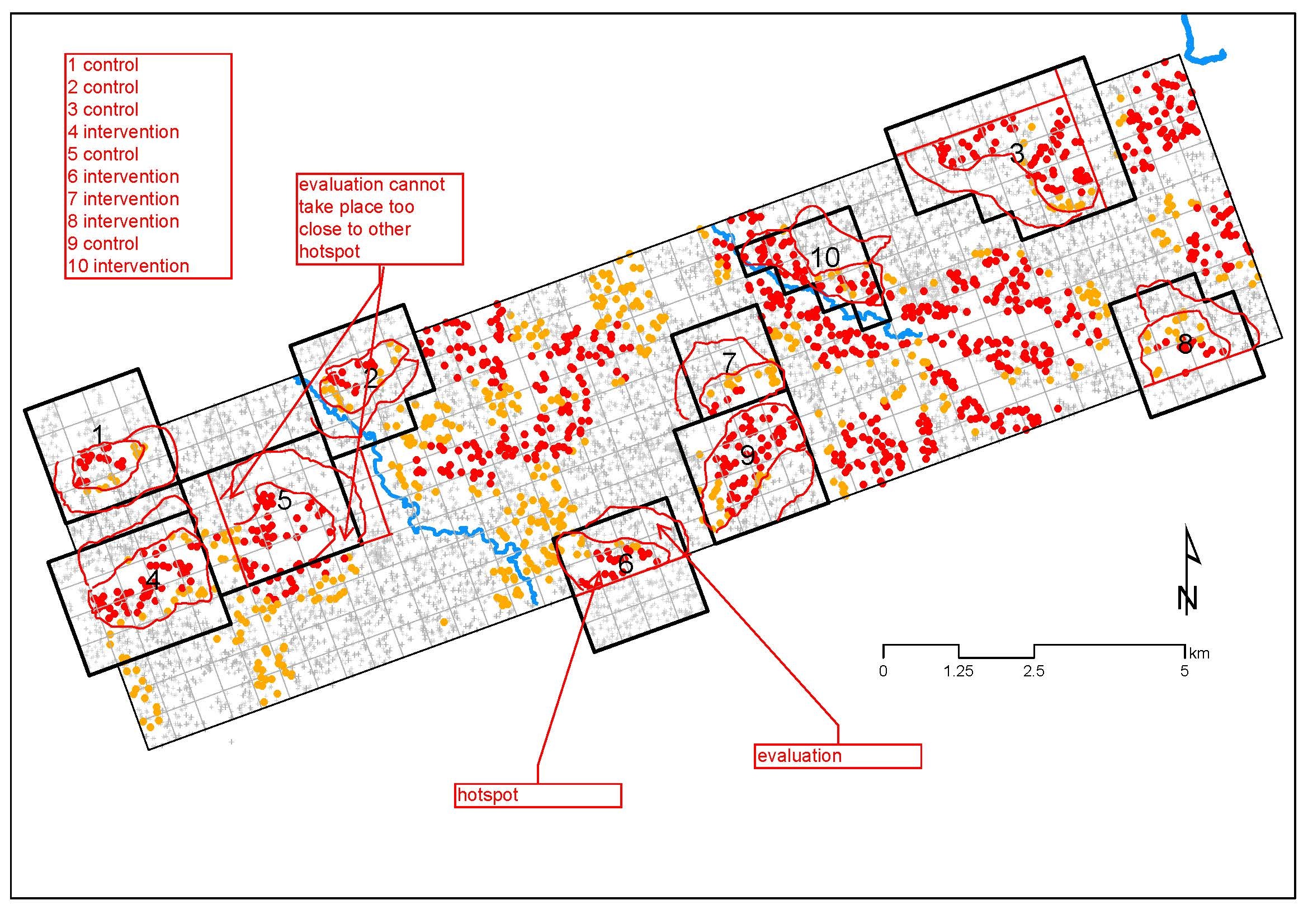 For the geeks: Yellow and Red dots represent positive compounds based on PCR and sero prevalance, some advanced stats was involved here
The next step, something we just finished with is deploying an all-out aggressive intervention within these hotspots to see if we can significantly reduce malaria. We make use of classical interventions, like distribution of bed nets, spraying of households. Treatment of water pools with biological reagents and a form of prophylactic treatment. So far all has run smoothly, but unfortunately things never go that smooth in these regions.
Especially not in these areas of the world. Our work takes place in the more rural areas of the country, and you encounter a lot of critical clinical cases. People with such low blood values, that according to Western standards, should be admitted at an IC and receive urgent medical attention. People you want to help but simply don't have the means to do so. They need blood, but there is not blood. In my time in the field, I have gathered enough sad stories to fill many books with. But don't be mistaken. The people here are strong and resilient, especially the woman. They work hard, often carrying the burdens of their families, while being engulfed in traditions which do not subscribe many rights to their strong gender.
'This Is Africa' (TIA). Your infinite struggle with supplies, getting the right permits, being a full time manager next to a PhD. candidate, not being tempted to hand a bribe here and there, just to ease your life and smoothen certain processes. Yes sometimes you do long back to a nice simple desk job, but here is where it happens, this is where smaller changes will have a more significant impact.
Would I like to change this project for any other? Never, I am part of a tremendous motivated team. Every single member having a clear goal set in their mind; the elimination of a disease which is causing major damage to the communities where a lot of my co-workers were born and grew up. Africa is changing, in many ways. True, it still lays under heavy burden of disease and often national conflict, but it's a strong continent. I have high hopes for it and a more than happy to actively contribute to this and wouldn't change it for any other PhD project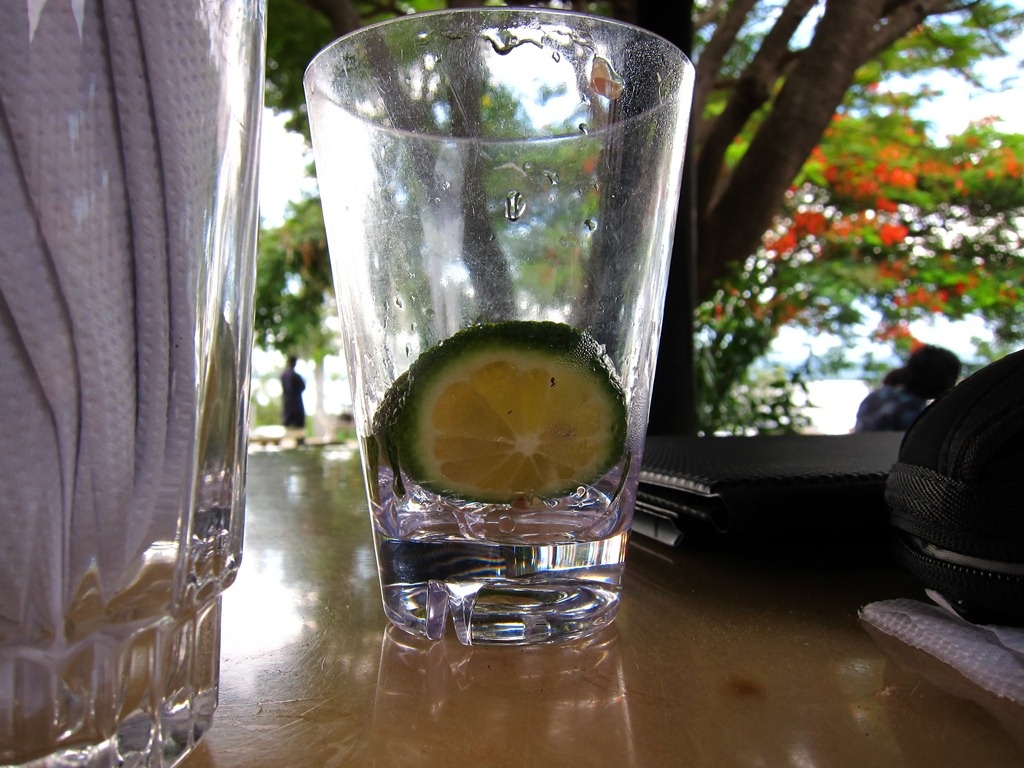 My drink(s) at the end of a working period
This project is cooperation between the department of Medical Microbiology (Radboud,NCMLS), Londen School of Tropical Medicine and Hygiene, the Kenyan Medical Research Institute and the Centers of Disease Control (USA, Atlanta). This post will be published in the Nijmegen PhD. bi-annual newsletter: Inpress